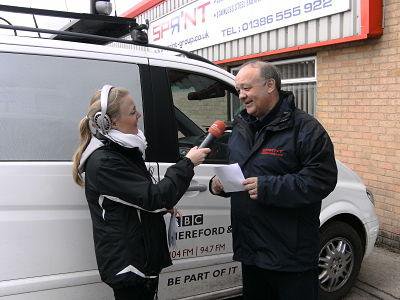 David Ryan grew Sprint Group from a one-man operation to one of the top power players in the catering industry – now run by his sons, Ross and Luke Ryan.
Founded in 1994, Sprint builds and maintains efficient, hard-working commercial kitchens and bars.
In 2019, Sprint celebrate 25 years in business with their silver anniversary featured in The Caterer and the Foodservice Equipment Journal. Following this positive trend, the Sprint team has been named as the 4th top power player by Catering Insight – highlighting their exponential growth over the past few years.
That said, Sprint has remained true to the values and ethos that David set out on day one. For David, the name 'Sprint' said it all – the business had to be able to deliver on customers' needs, quickly.
Things have come a long way since David Ryan borrowed £1,000 to buy his first pallet of bottle coolers in 1994. Back then, Sprint was a one-man operation. Now the Group employs more than 70 staff and turns over £16m.
Today, with 15,000 sq. ft. of warehousing holding over £750,000 of stock, a fleet of trucks and a team of experienced, directly-employed drivers, Sprint is better placed than ever to provide a responsive service. That stock includes a variety of loan units, so Sprint's customers need never be without business-critical equipment.
Since his passing in May 2017, David's sons, Ross and Luke, are now at the helm, supported by co-directors Tom Bartley-Smith, Ian Bryant and Tony Dickinson. Ross says:
We're massively proud of the business Dad built. Sprint has a fantastic reputation for designing, installing and maintaining some of the best kitchens in the industry. Our success is all down to the quality of what we do.
Their dedicated projects team delivers high quality, bespoke turnkey projects, turning vision into reality. Sprint Group work closely with leading manufacturers, offering a 24hr spot replacement service to keep sites operational. The Group's experienced engineering team is there to support your kitchen with planned and reactive maintenance. It's why they're chosen by some of the biggest and best names on the High Street, including The Ivy, Brasserie Blanc and Bill's.