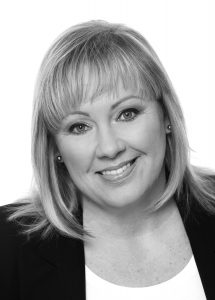 Women in Packaging UK (WIP UK), an organisation that connects, supports and recognises female employees in the UK packaging industry, will exhibit at PPMA Total Show 2016.
The Women in Packaging UK group aims to extend their network from stand H44 by reaching out to the process and packaging machinery sector with its 'Connect, Celebrate and Keep' diversity strategy, which provides collaborative networking and learning opportunities to female employees across the packaging industry.
The free-to-attend 2016 PPMA Total show, organised by the Processing & Packaging Machinery Trade Association, is on course to be the largest of its kind in a decade. Held at the NEC, Birmingham, 27-29 September, the event will showcase the best UK processing and packaging machinery, alongside the latest innovations in materials, containers and packaging design.
Joanna Stephenson, Director of PHD Marketing & Strategy and co-founder of WIP, will take to the stand at the event on Thursday 29 September to deliver the seminar: 'Women in packaging – today and the future', which will cover the networking and educational activities established by WIP UK and examine the diversity challenge facing the packaging industry today.
Mrs Stephenson said: "Attracting and retaining female talent by giving women a chance to engage in networking, collaboration and learning is key to driving change and creating diversity in the packaging industry as a whole.
"Women in Packaging facilitates this by connecting employees in roles across all material substrates, process and packaging applications and across the supply chain from designer to retailer. Reaching out to employees in the process and packaging machinery sector will help us grow our initiative, by establishing connections with new role models who wish to champion the industry as a diverse and vibrant environment in which to work."
Those wishing to find out more about the Women in Packaging initiative can locate WIP on stand H44, or contact the team via [email protected].